I started transribing this a while ago, so I tried finishing it just now. I just spent like, an hour trying to figure out how to write the section after the snare break.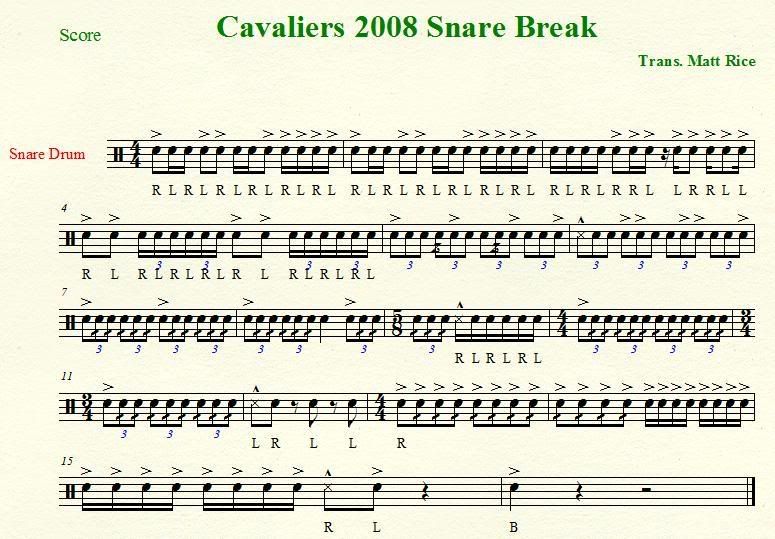 I'm pretty sure that it's all in 4/4, but I didn't know how to put it into Finale, hence 5/8 bar.
Whoa...I dunno what I was listening to, but at the end, it should be two bars of eighth-note roll, and one of straight sixteenths before the last bar. I'll put up the new one later, because I'm working on getting the entire thing up to the taiko feature.